When you're choosing a web development agency, one of the key factors you might look at are points of contact. You don't want to get the run-around every time you want to ask a question!
One of the great things about Welford is that we have a very small team. This means that when you work with us, you're always dealing with the same few team members and using the same points of contact.
And, with that in mind, we thought it was high time you got to know us! We've put together this series so you can get to know the Welford Media team.
First up, we have Abby!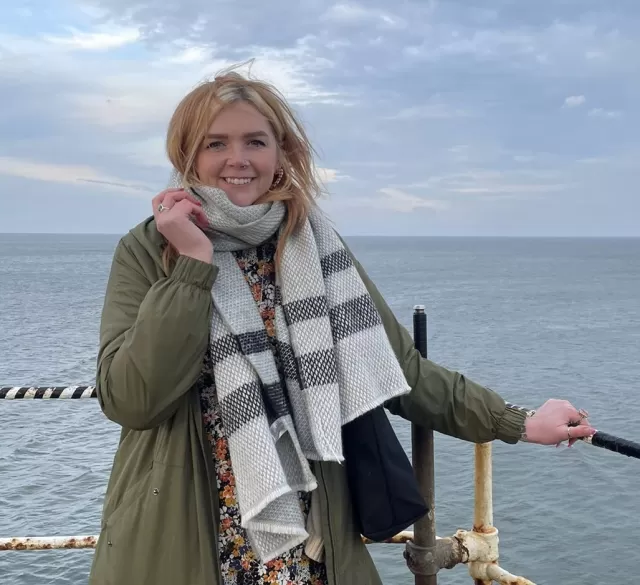 Name:
Abby Cook
What's your job role?
Operations Manager
How long have you worked at Welford?
11 years
How did you get into the industry?
I started at Welford as a marketing apprentice!
What software or tool could you not live without?
The Google Suite – it's at the heart of anything we do here.
What is your favourite part of your job?
Working with our lovely clients to envision new ways to improve the user experience on their website for both their customers and themselves.
Do you have a favourite project?
We work with a nice selection of charities, and my favourite thing is working with them to create new ways to raise awareness and funds for the organisation through clever new development work.
It's your day off, and you want it to be amazing – what are you doing?
I love going for walks in the Dales and Peak District with my boyfriend and dog, Luna. It's a bonus if there's a waterfall and our packed lunches are always top-tier!

Favourite film?
Lord of the Rings!
Cats or dogs?
Dogs, forever and always. I did grow up with cats though
What's a random fact you know?
Avocados are a fruit – not a vegetable!
If you could travel anywhere in the world, money no object, where would you go?
New Zealand, really want to do a Lord Of The Rings tour!
Do you have a party trick?
My party trick is that I'm usually the first to leave the party, haha.
Fun fact:
I know all the words to "We Didn't Start The Fire" by Billy Joel