Craft CMS Review
19th December 2019
Abigail
We've been crafting websites for clients for over 15 years now, in this period, our team of designers and developers have tried and tested countless CMS (content management systems). An impressive, feature rich, easy to use and scalable CMS platform is the foundation of a successful, online business.
CraftCMS has been our go-to platform since 2016, when we decided to rebuild our own site in it - if you're looking to follow in our footsteps then we've composed an in-depth, transparent review of our own and our clients experiences.
​Responsive Admin Area
With mobiles and tablets now taking over desktops, it's not just a website's front-end that needs to be responsive. Craft CMS's admin area comes fully responsive by default, making it incredibly easy for you to make changes to your website and add new posts on the go.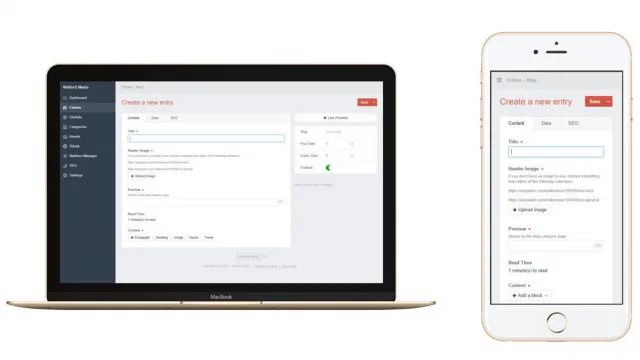 ​Live Preview & Revision History
Adding and editing pages in Craft CMS is always risk free. You can view your changes in live preview as soon as you make them, giving you the chance to see how your changes will look before you publish them on the live version of your website.
If you do publish changes that you don't like, it's incredibly easy to switch back to the previous look before anyone even notices. With Craft CMS, you can view and revert back to any previous version of that page with a simple click.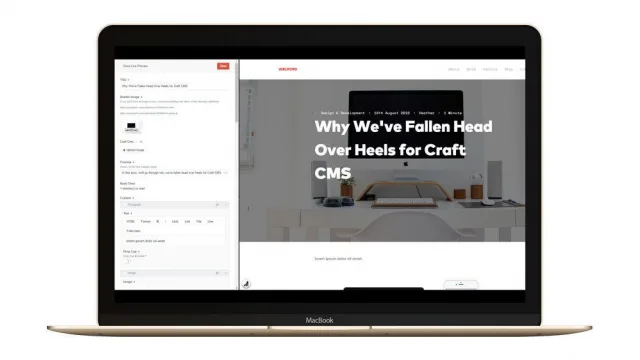 ​Matrix & Custom Fields
With Craft CMS, it's incredibly easy to set up the website exactly how you need it. Where as other CMS platforms come pre-loaded with hundreds of fields and features which most website owners will never use, Craft CMS allows you to specify exactly which fields and options you'd like on each page. The matrix system allows you to drag and drop sections of a page, which is particularly useful for long blog posts or articles.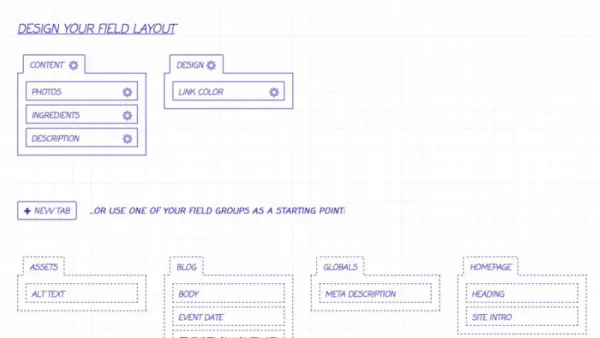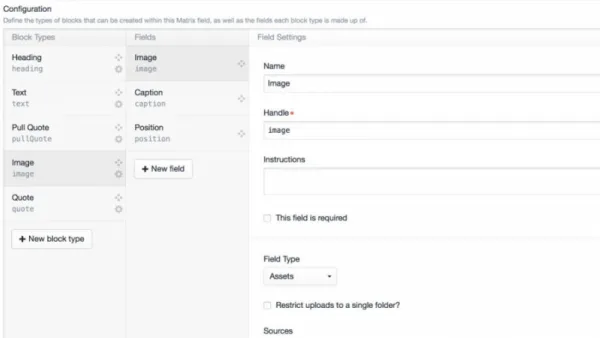 ​Users & Permissions
Most websites require more than one user (you, your developer, your marketer, other people in your organisation) so Craft CMS allows you to add and remove users easily from the admin area. As it's unwise to give every user full access, you can assign users to a user group and give each user group specific permissions.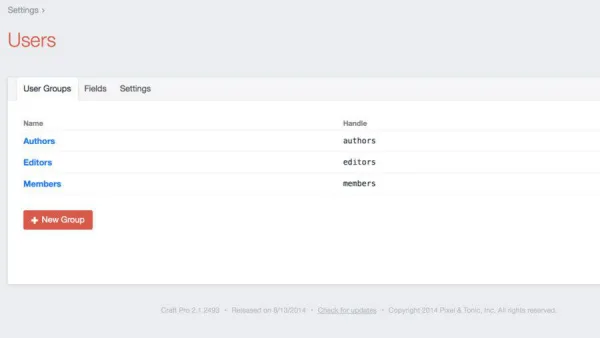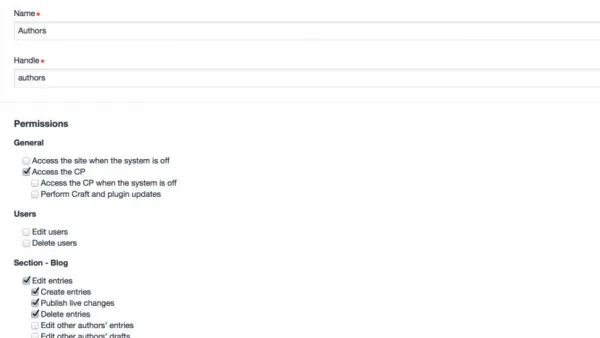 ​One Click Updates
Keeping your website up to date is important, but not always the easiest of tasks. Craft CMS are renowned for their constant tweaks, fixes and improvements, and even detail all updates clearly in their changelog. To update your Craft CMS website, you just click a simple update button - yes, it's really that easy.

Security
Just like OpenCart, CraftCMS requires PHP 7.0+ which is actively maintained and regularly patched ensuring the online protection of your store. CraftCMS automatically helps to prevent direct socked connections to your site by denying requests to start a session that doesn't present a user agent string or IP address, which is critical for the security of your business. Finally, through the use of PDO code, SQL injections are prevented which is essential for protecting classified information.

In addition, as CraftCMS is on the rise, and not as widely used as Wordpress, your website is less likely to be at risk of a security breach.

​Is CraftCMS right for your type of business?
Just because we are so passionate about the capabilities of CraftCMS doesn't mean we would recommend it for every type of business.
If you're on a limited budget or you're a business that's pre-sales, you wouldn't want your website to be a strain on your initial investment then CraftCMS isn't for you.
If aesthetic isn't at the forefront of your brief, then there are cheaper alternatives that serve just as-well-as CraftCMS.
If you're looking to build a web application, then CraftCMS isn't the best choice.
So that's what CraftCMS isn't for, but when will CraftCMS thrive?
In a creative, design conscious e-commerce environment.
Any website that requires fine aesthetic details.
If you have a decent budget
Content production because the admin area is slick (p.s we are writing this in the admin area right now!)
​What's CraftCommerce?
CraftCommerce delivers an easy to use, flexible admin administration control panel as-well as the ability to build bespoke e-commerce stores for clients.
Before installing CraftCommerce, it's recommended to be fluent with CraftCMS.
It's $1,000.00 for CraftCommerce & the license.
CraftCommerce is very plug-in friendly and this means that you can add robust e-commerce features with the click of a button.
Payment integrations are simpler than ever.
Integrated storefront, Dynamic pricing, Subscriptions & Order index.
​CraftCMS - Pricing Structure
If you're building the site by yourself and for yourself, then you can install Craft for FREE.
If you're getting it built by an agency like ourselves, then craft comes at a price tag of $299.00 one off fee which includes 1 year of free updates, after that 1 year it's then $59.00 per year for the updates.
​ Why do we use CraftCMS?
Our developers like CraftCMS because it has all the customisation features that are necessary, and they can control all of their own HTML code, which is great for developing custom features.
You can manage the content of various sites with one CraftCMS.
CraftCMS regularly releases bug fixes and patches.
We can build our own plug-ins which means that the online possibilities are endless and we aren't limited to what Craft CMS offer us themselves.
We love it because it allows us to craft stunning websites for clients that drive results.